The Albright Memorial Library, Lackawanna County Children's Library,  and Nancy Kay Holmes Branch libraries will be closed on Monday, January 18th in observance of Martin Luther King, Jr. Day.
Learn more about Dr. King and the Civil Rights Movement with books and videos from the library or borrow instantly from our digital collections: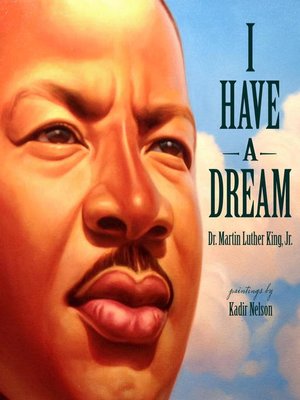 I Have a Dream by Martin Luther King, Jr. & Kadir Nelson
On August 28, 1963, on the steps of the Lincoln Memorial during the March on Washington, Martin Luther King gave one of the most powerful and memorable speeches in our nation's history. His words, paired with Caldecott Honor winner Kadir Nelson's magificent paintings, make for a picture book certain to be treasured by children and adults alike. The themes of equality and freedom for all are not only relevant today, 50 years later, but also provide young readers with an important introduction to our nation's past.  Borrow Instantly.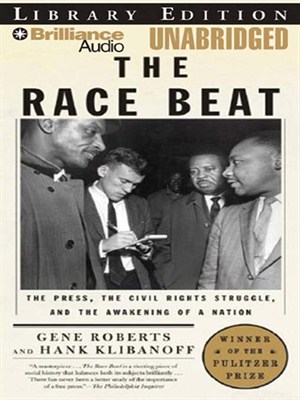 The Race Beat: The Press, the Civil Rights Struggle, and the Awakening of a Nation by Gene Roberts, Hank Klibanoff and Richard Allen
"This is the story of how America awakened to its race problem, of how a nation that longed for unity after World War II came instead to see, hear, and learn about the shocking indignities and injustices of racial segregation in the South–and the brutality used to enforce it. It is the story of how the nation's press, after decades of ignoring the problem, came to recognize the importance of the civil rights struggle and turn it into the most significant domestic news event of the twentieth century. Drawing on private correspondence, notes from secret meetings, unpublished articles, and interviews, veteran journalists Gene Roberts and Hank Klibanoff go behind the headlines and datelines to show how a dedicated cadre of newsmen–first black reporters, then liberal southern editors, then reporters and photographers from the national press and the broadcast media–revealed to a nation its most shameful shortcomings and propelled its citizens to act."  Borrow Instantly. 
Learn more about the Martin Luther King, Jr. online via:
Stanford University's Martin Luther King, Jr. Papers Project, the Martin Luther King, Jr. Research and Education Institute at https://kinginstitute.stanford.edu/
The Martin Luther King, Jr. Center for Nonviolent Social Change  at  http://www.thekingcenter.org