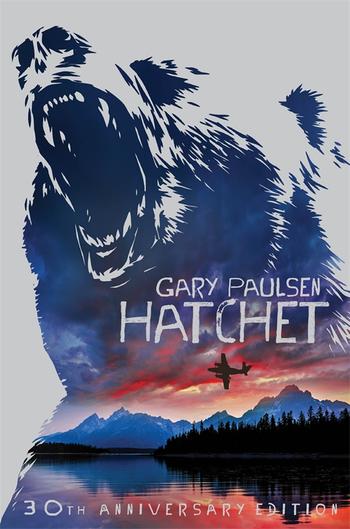 Designed to engage children in grades 3-6, Novel Thoughts introduces a variety of literature and involves children in activities that coincide with each session provided. We carefully select from classic stories, fables, popular series, graphic novels, and comics. Children benefit from the literary experience as well as the interactive participation incorporated into each session.
Tuesdays, May 3 & 10th at 6PM
Hatchet by Gary Paulsen
Thirteen-year-old Brian Robeson is on his way to visit his father when the single-engine plane in which he is flying crashes. Suddenly, Brian finds himself alone in the Canadian wilderness with nothing but his clothing, a tattered windbreaker, and his hatchet. But  Brian has no time for anger, self-pity, or despair — it will take all his know-how and determination, and more courage than he knew he possessed, to survive.
Registration is required. Space is limited to 10 children.
To RSVP, you can call 570-348-3000, ext. 3015  or email, lohandley@albright.org.
Those who register will receive a free copy of the books to keep and the program's Zoom login.
These programs will be held in a secure Zoom Room.
To cancel your registration, please call to notify us.
Lackawanna  County Children's Library      570-348-3000, ext. 3015